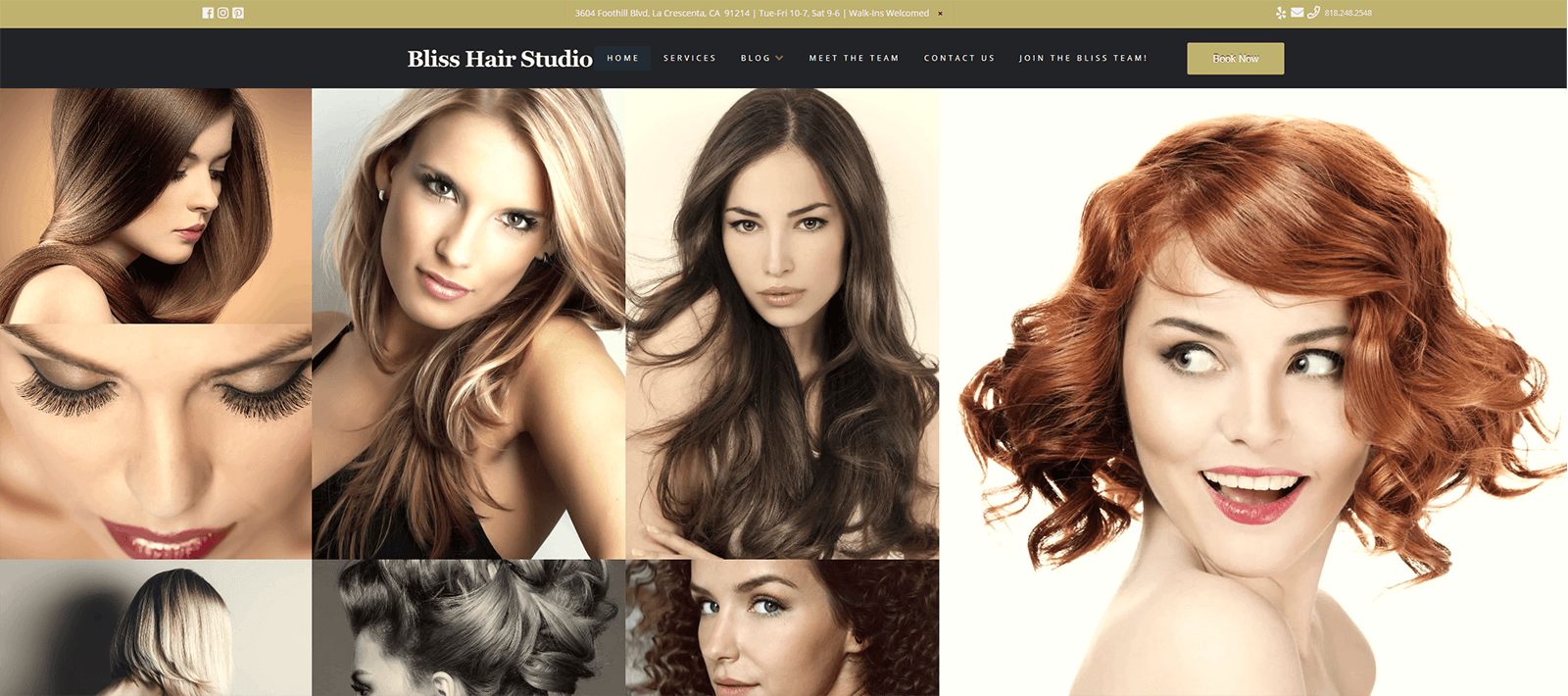 Hosting | Maintenance | SEO | Website Design & Development
Instagram Live Feed | Mailchimp | Vagaro | WordPress
Using SEO techniques, targeted keywords "hair extensions" in her local service area from page 4-5 to top of page 1 consistently in the Google Search Engine Results using SEO techniques.
Created showcase optimized website in WordPress and integrated Vagaro Beauty Scheduling services and pop-up lead capture window using Mailchimp.
Created showcase optimized website in WordPress and integrated Vagaro Beauty Scheduling services and pop-up lead capture window using Mailchimp.
Created many different promotions and ran campaigns
Established and created consistent branding across several social media platforms
"Josie took over all of my Hair Studio's marketing and promotion in 2016. She rebranded our name/logo and designed a website that captured new emails and she integrated Vagaro, which is a an online booking service. I can honestly say that I have seen a tremendous amount of new clients as a result of my local search rankings improving tremendously. Josie knows what she's doing! She's extremely smart and she's always on top of the ever changing digital marketing world."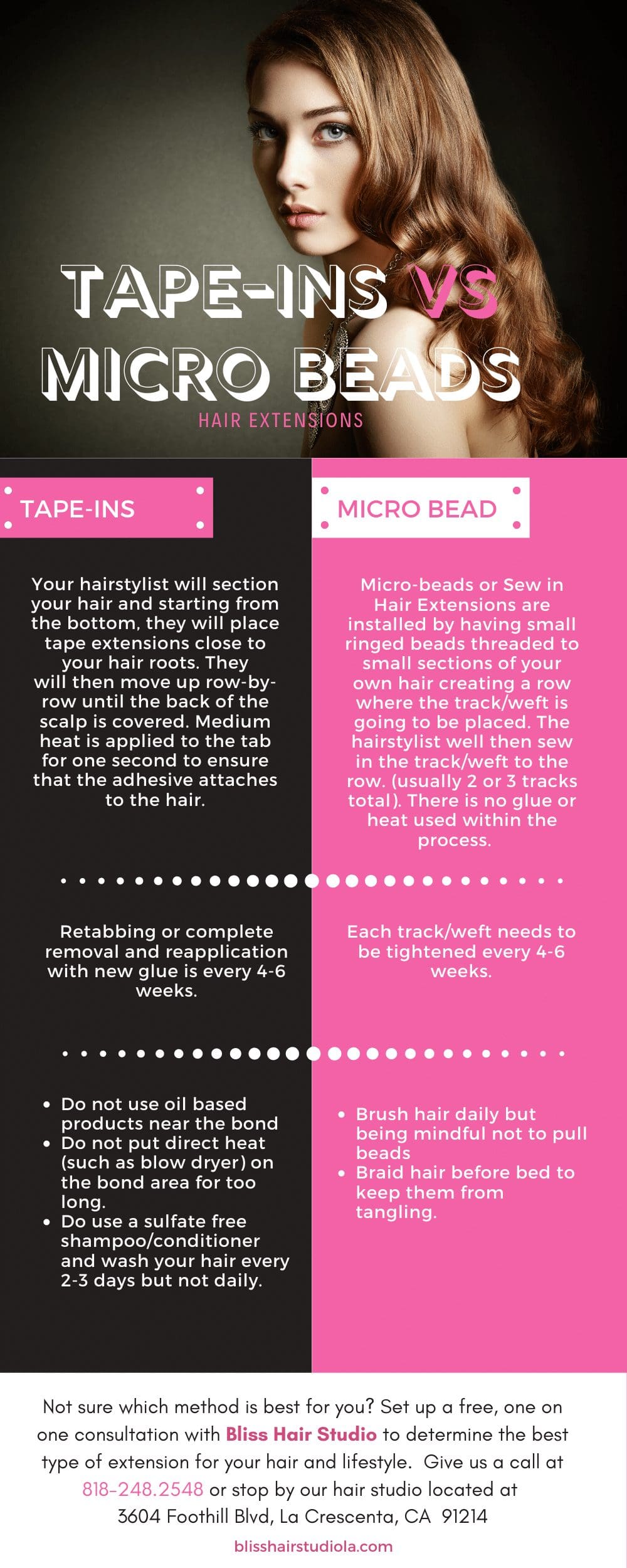 Tape-ins vs Micro beads Infographic
Created infographic content for social media platforms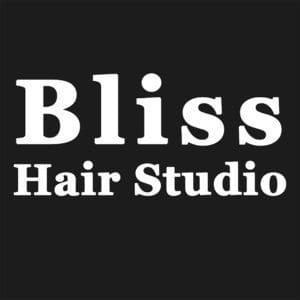 Bliss Dark Logo
Created Branding for Bliss Hair Studio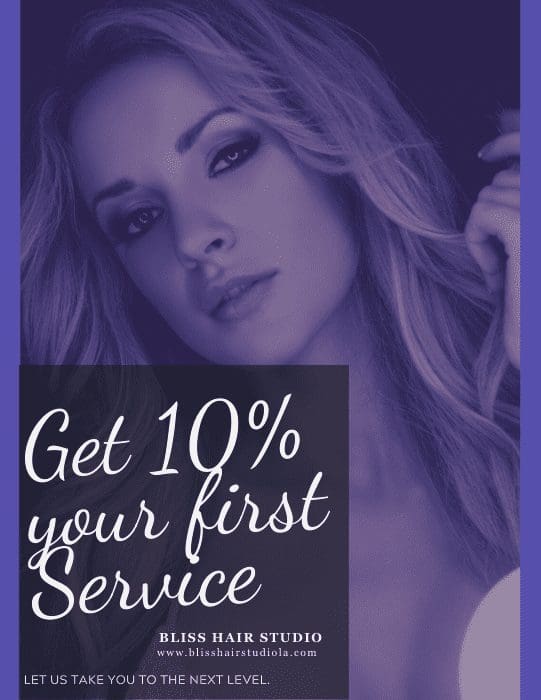 Bliss Hair Studio Promo Flyer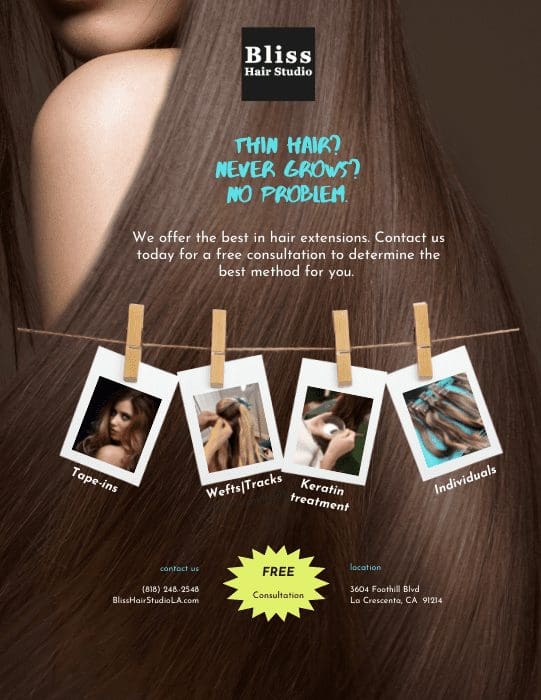 Bliss Hair Studio Promo Flyer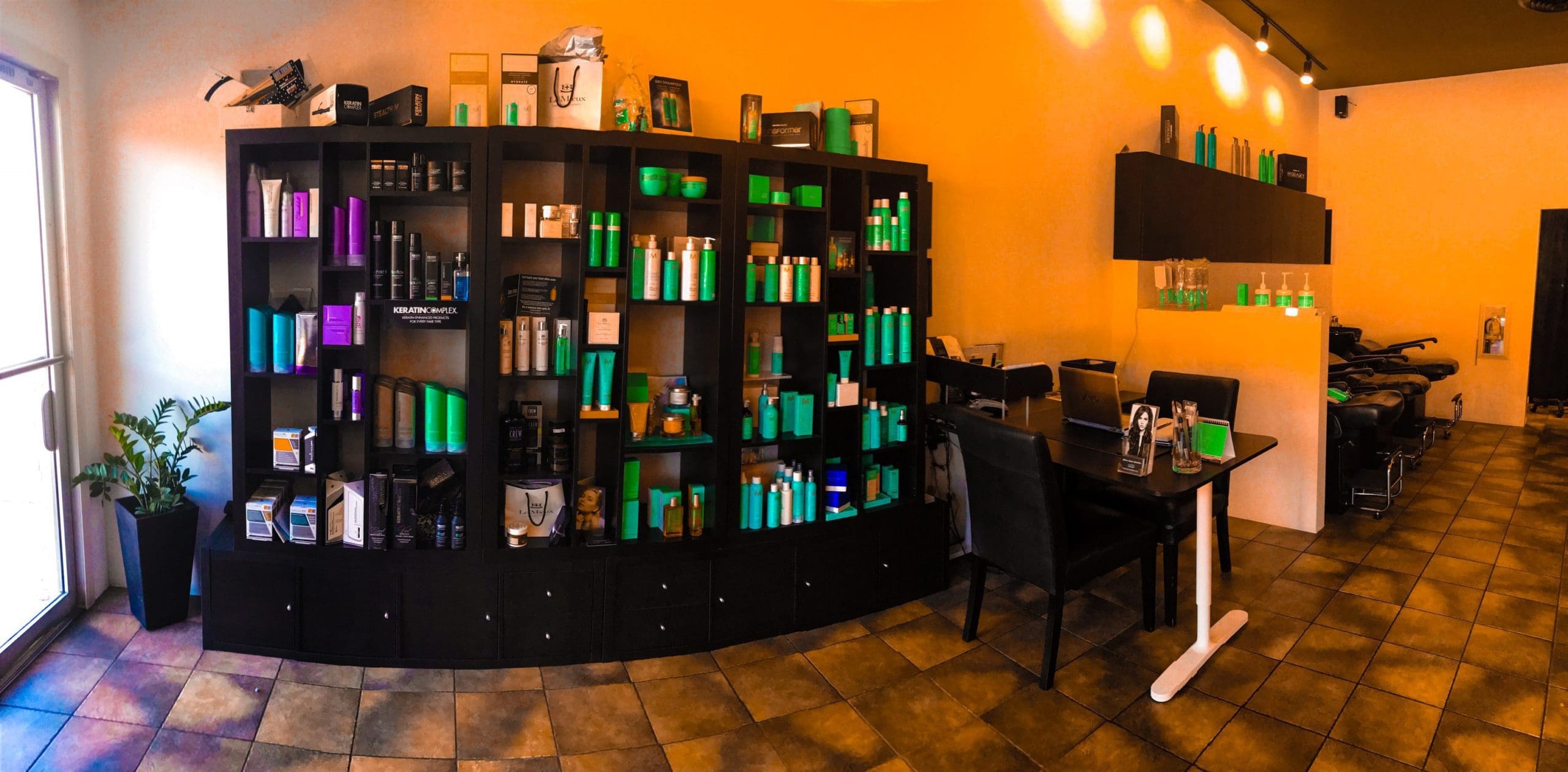 Interior Shot of Bliss Hair Studio
Took photo and styliized it to match website theme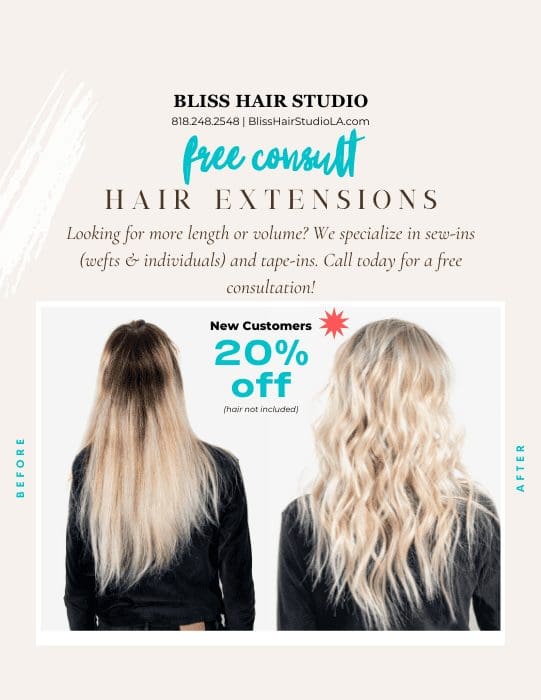 Hair Extensions Social Media Promo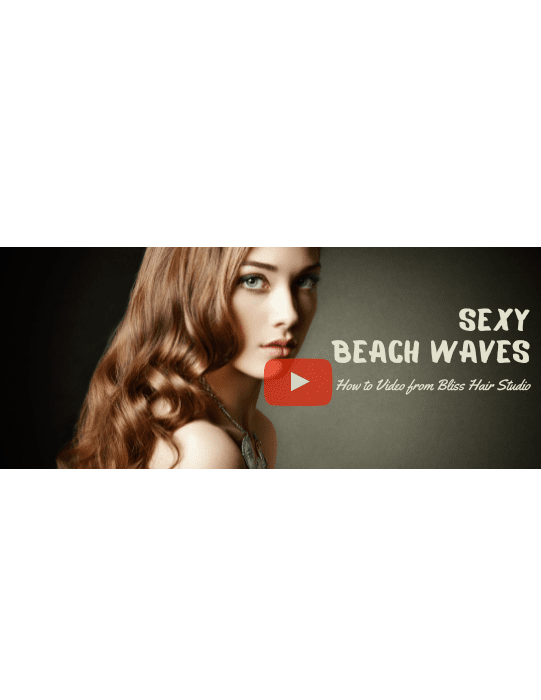 How to Create Sexy Beach Waves!
Created Youtube video and edited how-to video on creating beach waves.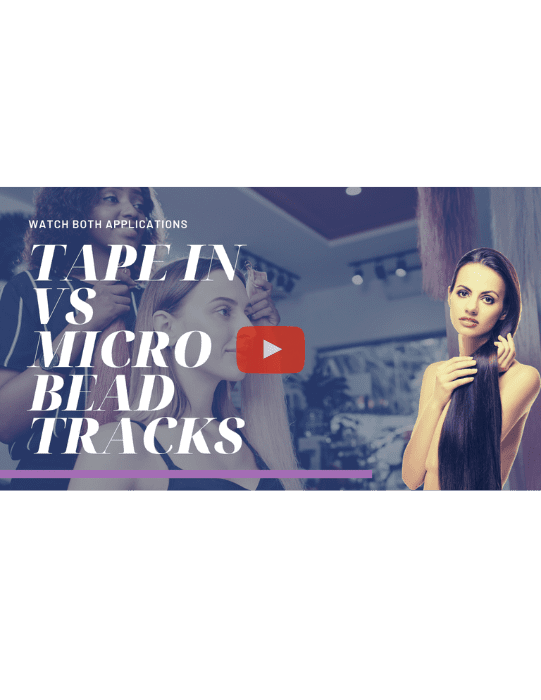 Tape In versus Micro bead (Sewn in) Tracks/Wefts HAIR EXTENSIONS
Created Youtube video and edited educational video on the 2 diffferent hair extension methods