Custom training by expert technicians with proven track record of exhibiting patience and a "no question is too stupid" attitude.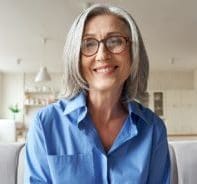 I always struggle with technology. I have taken computer classes which offer good overall information, but it's the one-on-one learning that has been the most helpful to me. I have been very happy with Josie's help regarding my projects, questions, and concerns.
Josie has helped me understand computer language and programs, she has helped me organize my information, and she has provided "How To videos" of our sessions for me to refer to later on. In addition, Josie helped me choose a printer that would suit my needs and she has helped me with my phone, record player, and speakers!
Josie is a patient and kind teacher. She is knowledgeable and creative with ideas on how to accomplish tasks in various ways. I appreciate that Josie is encouraging and reassuring, especially when I am frustrated or overwhelmed.
All Devices, Systems & Operating Softwares

Custom Training Materials
All Devices, Systems & Operating Softwares

Custom Training Materials